The Charter from the Past points to the Future
Our charter was granted April 19 1890 as the Deutsches Altenheim.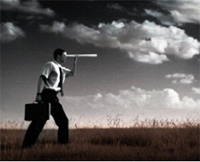 When our charter was granted April 19 1890 as the Deutsches Altenheim, it was to "…build and maintain a home in which aged and deserving Germans of both sexes with inadequate means for their support may find comfortable and healthy rooms , good board…and care to the end of their lives". In 1946 the charter was amended to include both German and non-German elderly and also adding a general charitable purpose". Specifically the "cultural activities include…a public library, a small museum on German heritage and culture, and a Saturday German language school." Our 2005 charter petition to the California State Attorney General also mentions century old traditions such as the Maifest held on the grounds. On "August 23, 2005 the state AG indicated that it would not oppose the petition", and thus we are operating on the same charter we began with over 121 years ago. This is the mark of real continuity—a continuous purpose.
Letter From The President
October 3, 2016
Dear Members and Friends,
Happy Fall Everyone! A year ago we celebrated our 125 th Anniversary of the founding of "Das Deutsche Altenheim" with a Gala Celebration in the Historical Altenheim that was enjoyed by all present.
As we advance into the coming years; we look forward to the challenges and opportunities the future will bring to further The Excelsior German Centers mission to serve, through its activities, as a beacon of information and a catalyst in the discussion of great German cultural ideas and interests. Remember our motto Yesterday, Today, and Tomorrow!
Our Museum Committee is working hard, to sort through many accumulated important historical items; that we must archive and preserve as a vital part of our German heritage. In close collaboration with our National German-American Heritage Museum in Washington, D.C., we can look forward to new opportunities in furthering our mission.
With your help and support we will continue bringing our German Radio Program on KEST 1450 AM Sunday's from 9:00 am to 11:00 am, or on line at www.ustream.tv/channel/excelsiorradio, or tunein.com/radio/KEST1450AM.
We will continue our popular film afternoons with the presentation of "Sissi" on October the 16.
Our Fall Membership Meeting will be held on Sunday October 30. at 2:30 pm in Prior Hall at the Altenheim (enter Gate #3 next to 1699 Excelsior Ave.).
We hope to see all of you at the Christmas Bazaar/Christkindl Markt at the Altenheim Saturday November 19. From 10 am to 4 pm. Please mark your Calendar for our New Year's Day Concert on Sunday January 1. 2017!
On behalf of the EGC Board I would like to thank all of you for your continued involvement and support; it takes all of us working together to achieve what seems, at times, like impossible goals.
Mit den besten Grüßen,
Marie Hoffmann
President
Board Members
President
Marie Hoffmann
Vice President
Anthony J. Schaller
Secretary
Hannelore Avalos
Treasurer
Hilde Lorentz
Otti Kiraly
Petra Specht
Bärbel Steensen
Fritz Szilagyi
Inge Szilagyi